Shopping Cart
Your Cart is Empty
Thank you for your business!
You should be receiving an order confirmation from Paypal shortly.
Exit Shopping Cart
Court sentencing of Gordon Stuckless prolific child predator from Maple Leaf Gardens
At CBC Front st Toronto ,
March 10th 2016
Standing up for children
Protesting doc
CBC aired titled
"I Pedophile"
Sympathy and empathy
for pedophiles?
Documentary portrayed pedophiles as victims of harassment.
Over one and half year at 401 Dixie Flea market
Petitions and awareness
Randy Miller aka "Honker the clown" Napanee court convicted of sex crimes against children apprehended in global kiddie porn ring read news click here
Presentation of convicted sex offenders who worked as clowns, Santa Claus and magicians.
Participant of Child Abuse Monument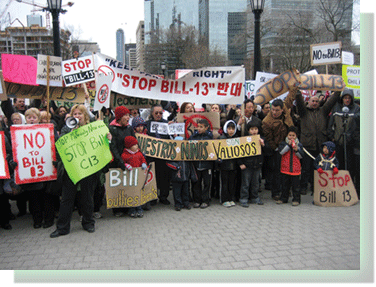 At Queens Park opposing Bil 13
Take back the night awareness on child abuse
A Brampton community event
welcomed chalk messages
" I Stop Child Abuse"
"Stop child abuse"
Health symposium at Lincoln Alexander school
Speaking at SAVD event 2012
Ford Fest gave Mayor Rob Ford flyer with info regarding need for by-law for child protection.

@ CBC opposing prostitution
Watched and learned who is CBC?
Crime Prevention 2011
I gave Justice Minister
Robert Nicholson flyer convicted sex offenders
Soon afterwards he became minister of defense.
Schomberg standing up for child protection.
Dec 13th 2015
Benjamin Levin ex deputy minister of education convicted and
sentenced on child porn related charges
At court sentencing of
former deputy minister of education
Benjamin Levin convicted of child porn related offenses.
May 31st 2017 Sydney Nova Scotia Court sentencing of Dale Rancourt aka Klutzy the clown
Court in St Johns Newfoundland Kenneth Harrison charged with possession of child porn re child sex doll.
Feb 28th 2018 Handing out flyers
Feb 14th 2018 Outside College Park Court
Bruce McArthur convicted criminal of violent crime worked as mall Santa Claus charged with 6 alleged murders.
News article by Sam Pazzano CLICK HERE on License entertainers with criminal record checks. Clowns, Santa Claus, magicians, costume characters, DJ , all entertainers who work around children and or access homes in communities.
/